Mid American Natural Resources LLC, is one of the oldest and most respected gas marketing companies in Pennsylvania and New York State.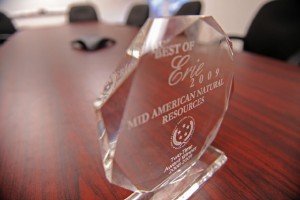 Founded in 1982 as a contract drilling company, we were among the first players to see opportunities opening up with the 1986 FERC deregulation of the gas industry. Since then, we have served producers and consumers efficiently and predictably. MANR has saved local and regional businesses millions of dollars in their energy expenditures.
Today, we supply over 9 billion cubic feet annually, serving over two hundred industrial and commercial accounts.

One of the hallmarks of MANR is reliability. Being a first mover in the deregulated gas market, put us in a unique position to forge long-lasting relationships with local producers, which has ensured a consistent stream of supply. Access to a network of pipelines gives us flexibility to transport gas for our clients when they need it.
We also carry credit insurances on all our contracts, significantly reducing our risk position. And despite economic downturns and extreme price volatility, Mid American has thrived.
Whether you produce or consume gas, Mid American Natural Resources takes pride in serving you reliably. Even on the coldest days and the toughest business climates.